Description
Holey Noses – Where quality counts we are the ones to trust!!
• 9ct Gold (Solid Gold, not filled or plated in any way)
• Hand made to your specification by selecting your tail shape from the drop down box
• All nose studs are 6mm in length (from bottom of setting to bend) unless you require any other length, (this is your responsibility to notify us).
• Nose stud is enlarged to show detail and in no way depicts the actual size you will be receiving, this price is for 1 nose stud only. Please email all questions before you make your purchase to ensure you know exactly what you will be receiving if you have any concerns about your purchase.
Diamond Specifics
• Colour – G (Nice and white and bright Diamond)
• Diamond size – 0.005ct our smallest diamond – Petite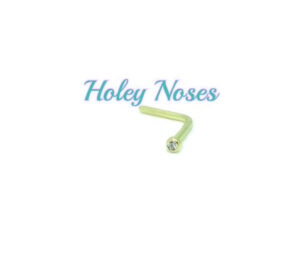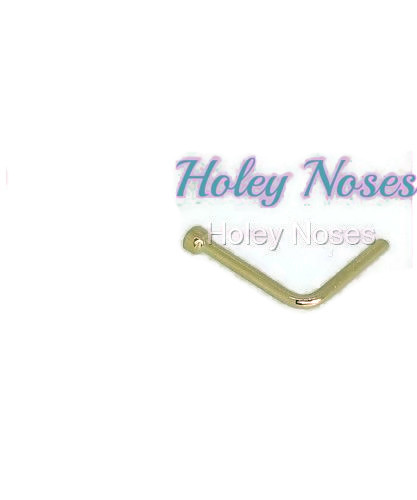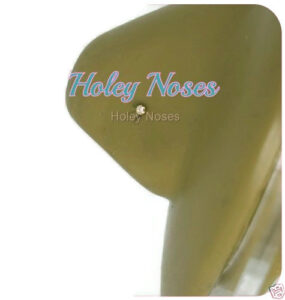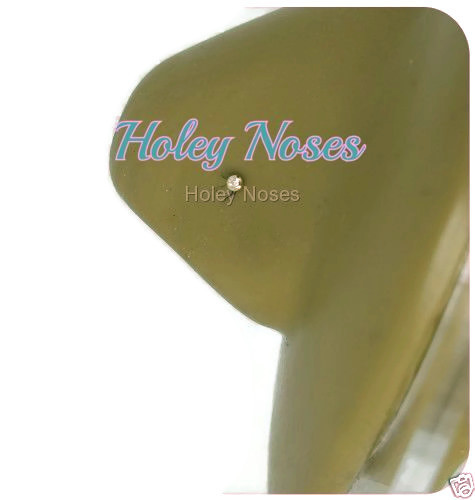 • Clarity – SI
Nose stud specifics
Measurements – 1.5mm approximately in the setting (we do not recommend this to be in 18g for the risk of pulling through your piercing
Gold – 9ct Yellow gold – please note this is genuine assay approved 18ct gold, not plated in any way at all
Setting – this is set in a Bezel setting, this provides a nice flush sitting against your nose and will not stick up like most other nose studs in the market today.
Additional Information
Please keep in mind that your brand new stud may vary slightly from the picture, because each piece is individually hand crafted.
all enquires can be made via email to tasha_greg@hotmail.com Phone to 0408 434896